On March 19, the Seoul Real Estate Investing Meetup invited husband-and-wife team Jacob and Victoria Michaels to talk about their unique real estate investment strategy.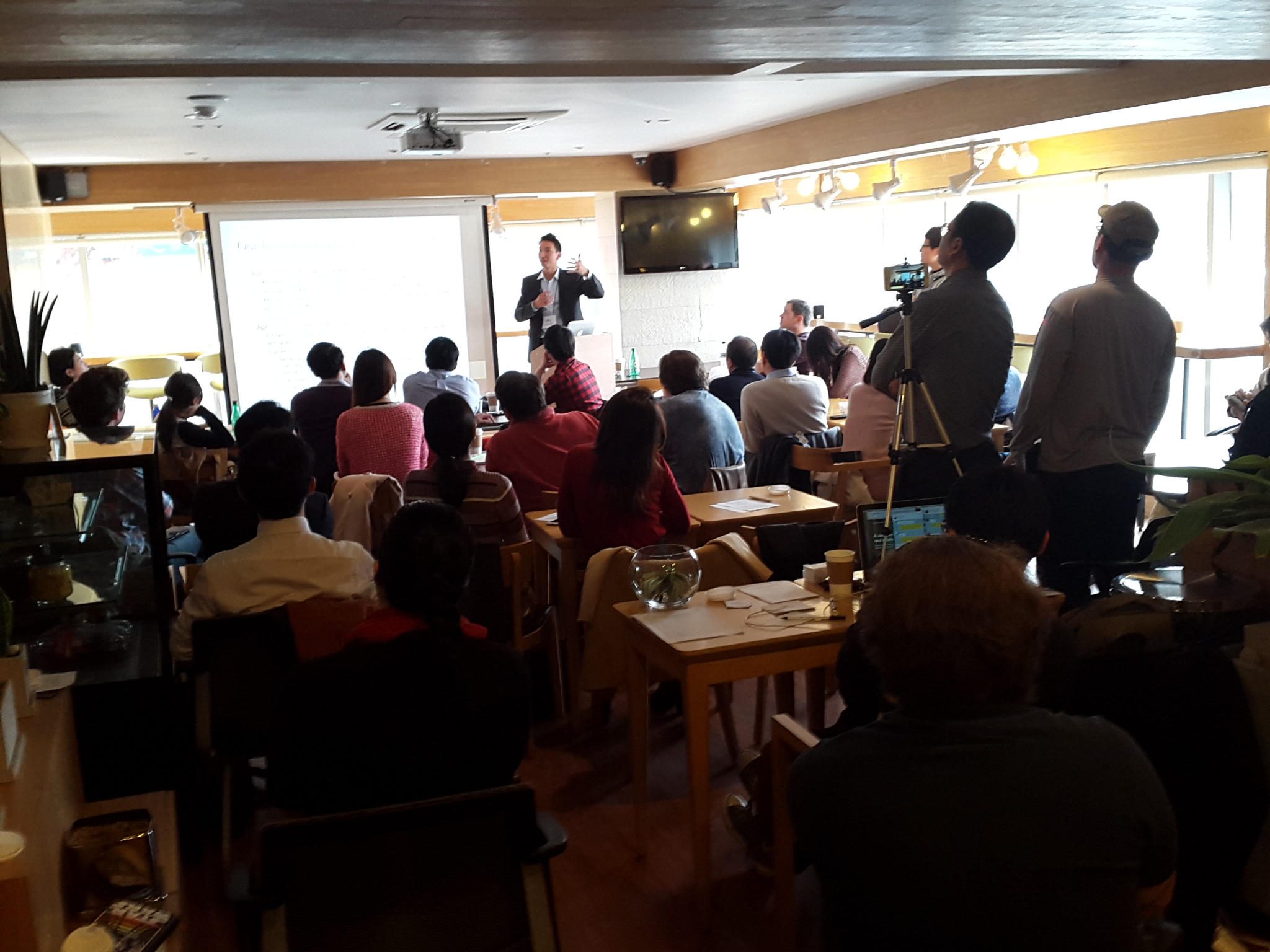 Jacob Michaels giving a presentation about the jeonse strategy at 10K City Hall
During their presentation, Jacob and Victoria explained how they've been able to use the jeonse system to acquire a number of properties in Sokcho and, more recently, Hongdae in Seoul.
WHAT IS JEONSE?
Jeonse (전세) is a tenancy agreement in which the tenant pays the landlord a refundable deposit–jeonse–of approximately two-thirds of the property's market value in order to live in that property "rent-free " for at least two years. This kind of tenancy agreement is unique to Korea.
WHAT IS THE JEONSE STRATEGY?
The jeonse strategy makes use of the the jeonse system. It involves using money from jeonse tenants–other people's money (OPM)–to buy investment properties. Check out this article for more information about the jeonse strategy.
ASYMMETRIC RETURN
Most investments involve an element of risk, and the jeonse strategy is no different. But as Jacob and Victoria were able to show us, it's possible to minimize risk while at the same time maximizing returns. By doing this, they are able to create an asymmetric return. Here are a few things you can do to create this:
As the jeonse strategy involves an element of speculation, invest in steadily appreciating real estate markets. Sokcho was identified by Jacob and Victoria as an appreciating market for a number of reasons, including:

Sokcho's proximity to both the East Sea and Seorak mountain, one of Korea's most beautiful and popular mountains.
The development of a new highway that will cut the trip from Seoul to Sokcho to just 1.5 hours.

Spread your investment over several properties. If one of your investments doesn't work out, your broader portfolio will not be significantly impacted. When compared to, say, Gangnam in Seoul, Sokcho property prices are low–property prices are closer in value to their intrinsic value, helping to dissipate risk in a depreciating market as property prices can only go down by so much. Also, you're risking less of your own money in a single investment by investing in several cheaper properties as opposed to one or two more expensive properties.
Negotiate a discount to the asking price and buy below market value. Most of your profit is made on purchase.
Push the closing date out as much as possible. This will give you more time in which to find a jeonse tenant.
Work on your relationship with your real estate agent. If your real estate agent knows you have the ability to close on a deal, you may get unique access to properties before they even get listed. This ensures you get access to the best deals.
Invest in properties with a unique selling point. A unique selling point could be a great view, an elevator, a car park, or very low building maintenance fees.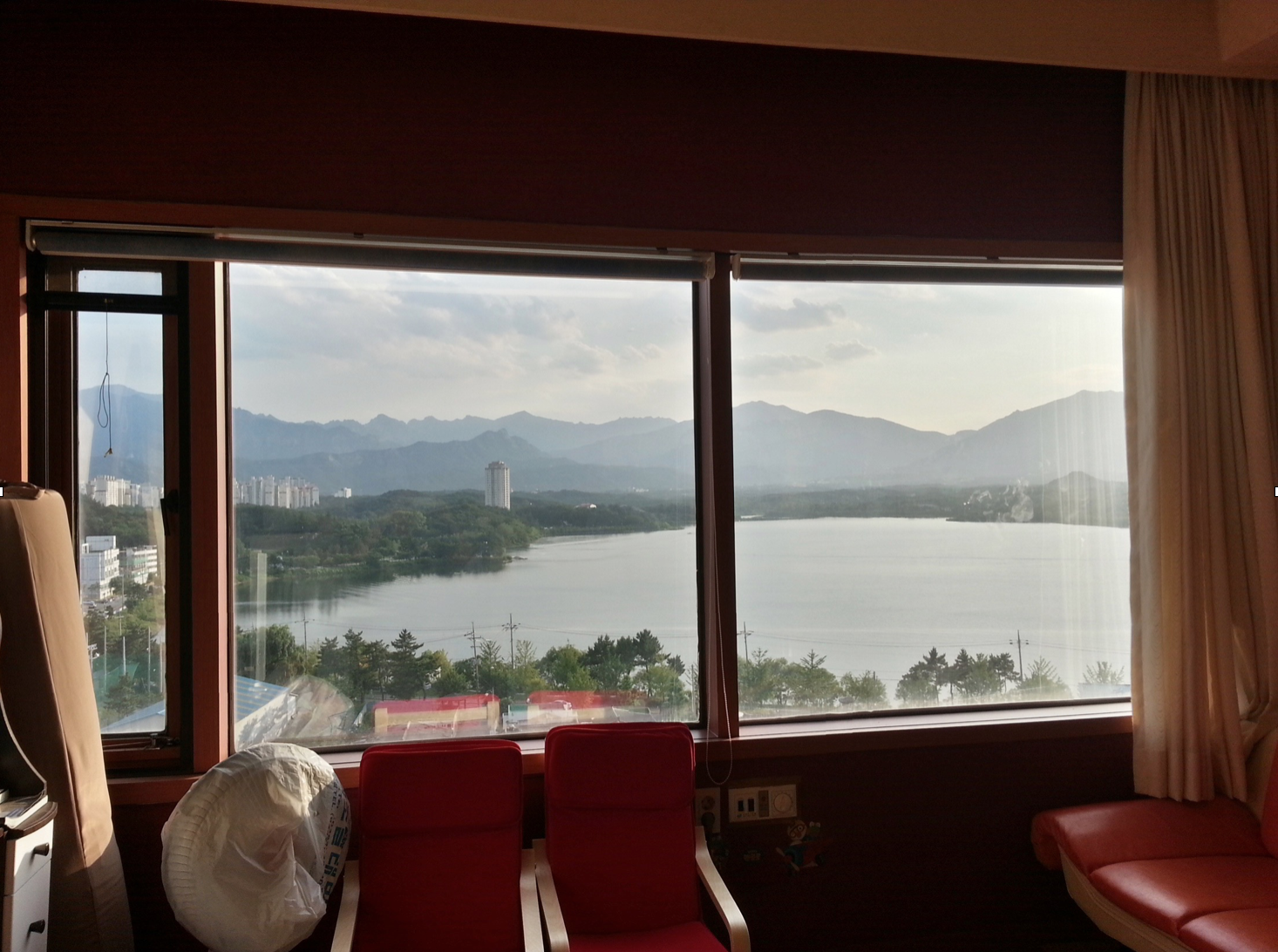 Buy property with a unique selling point.
If you have any comments or questions about the jeonse strategy, please leave a comment below.